Michael Binkley
---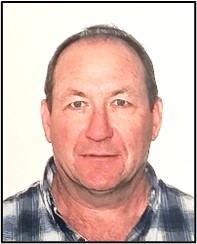 Mike served as a Conservation Officer with the Ontario Ministry of Natural Resources and Forestry for 34 years prior to retirement in 2019 and is familiar with the process that is followed by Conservation Officers when contacting Indigenous people who are actively harvesting fish and wildlife for personal use. 
A true outdoors enthusiast, he enjoys hunting, fishing, trapping, maple syrup season, milling lumber and gardening.  He believes that the establishment of a sound harvest strategy within MNOC is an important step towards recognition for MNOC from the Federal and Provincial governments. 
Mike worked closely with our former Deputy Chief, Bill Gabbani, and will continue to build upon Bill's legacy to the MNOC's citizens from coast to coast to coast.